Anti-scalant dosing device Minipol / Dosafos model
Protects washing machines and dishwashers against lime by preventing scaling. Easy and practical installation.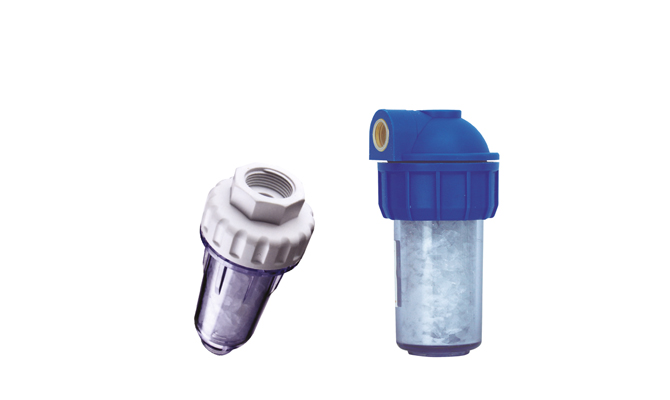 Anti-scalant dosing device
Polyphosphate media dissolves progressively; refill when empty.
Refilling must be carried out by an authorised technical service (TAS).
PP loaded cap.
VAN cup.
Max. pressure: 8 bar.
Temperatures from 0 ºC to 30 ºC.