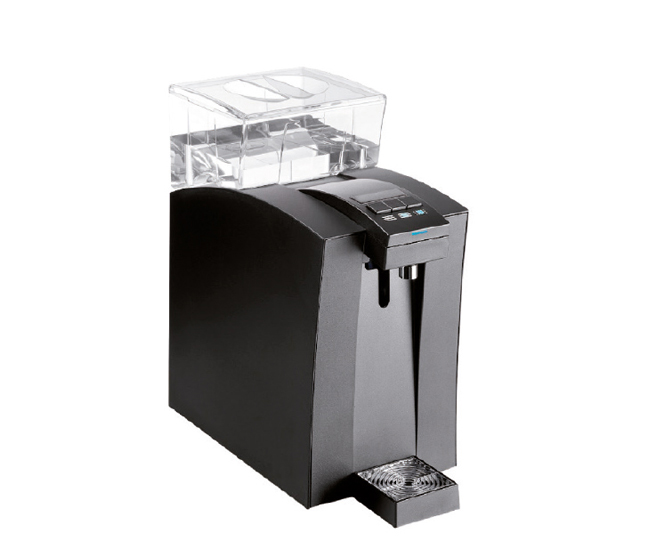 Equipment suitable for domestic use, offices, pubs and cafes. Available with connection to the network or a built-in tank in the equipment. ABS table-top dispenser. No installation required.
Cold, room and sparkling warter.
Dimensions: 470 x 230 x 480 mm
Weight: 19 Kg.
Production: 12 l/h.
Continuous production: 3 l.
Temperature: 3 – 8 ºC.
Cooling gas: R 134A 70 gr.
Compressor power: 190 W.
Water inlet connection: 6 mm.
Gas inlet connection: 4 mm.
Materials: ABS housing.