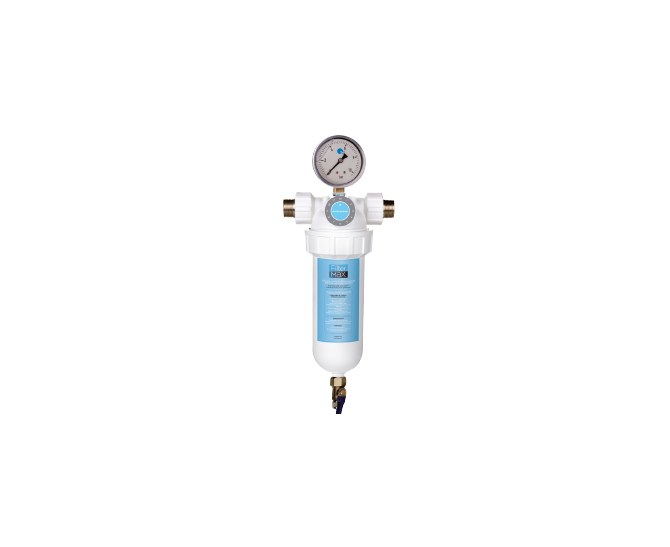 Filtermax Basic manual washable filter
Manual washable filter with stainless steel filtering mesh (40 μm).
Installation system designed for a horizontal tube. Manual blow-off valve at the bottom.
Connections: Inlet/outlet M 3/4″.
Max. temperature: 40 ºC.
Min. temperature: 1 ºC.
Min. pressure: 1 bar.
Max. pressure: 10 bar.
Max. flow: 4200 lph.