Fluid solutions for foods drinks & water treatment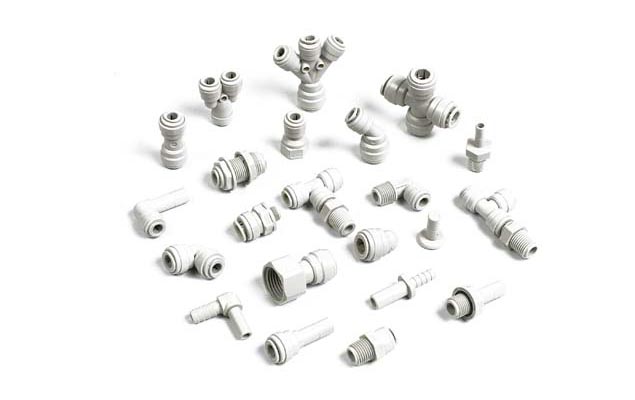 Acetal fittings suitable for Water & foods use.
Starfit products are manufactured from safe, non-toxic materials meeting the requirements of the US FDA, WRAS, ANSI/NSF-51, 61, and SK Zert. Our products are widely used in water purification, food/beverage and pneumatic systems.
Function & Quality. Starfit provides quick and convenient assembly – saving time & expense. Our ISO9001 registered quality system ensures our customers a superior level of product quality. Defects are easily detectable and maintenance is easy with its easy dismantling for access. Collet Design. Our unique oval collet design is superior and more practical, and is an improvement welcomed by our world-wide customers in all industries.
Appliances. Beyond water and food use, fittings can be used with air, gases, vacuum, & liquids. And all connections can be assembled & disassembled repeatedly. A broad of sizes covers a wide scope of applications.
This is the special products using for stainless steel, or other plated pipes. When you fasten 'cap nut',interaction between Support Ring and Collet can grab more completely the pipe, and seal O-ring in the fitting.
Two O-rings give more sealing effectiveness in the high temperature. It prevents a breakaway of pipe from fastening 'cap nut' with using hands tools.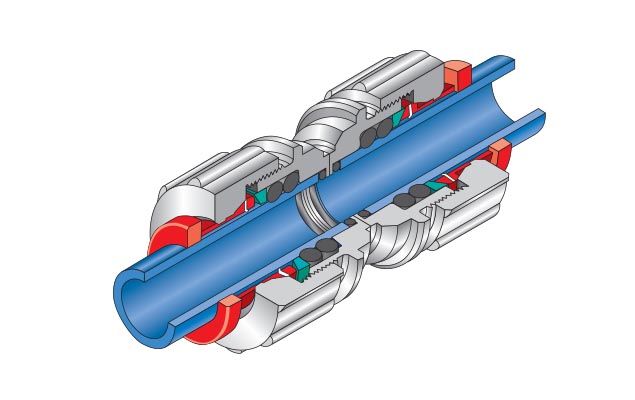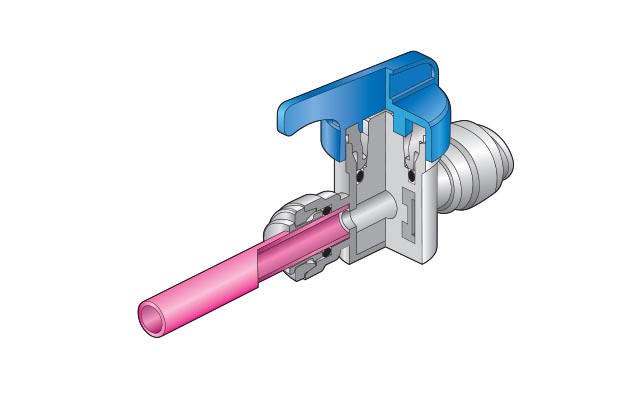 Can be used with a variety of chemicals & gases. However, when using other than water or air, please refer to the Chemical Compatability Tables or consult our representative. Do not apply excessive vibration, torque, shock, or other strong
loads on the fittings. The valve body may be damaged, or the collets may be dislocated. Easy quarter-turn operation for opening and closing. Partial flow control is possible (high, medium, low). Ruggedly designed for durability.
Starfit and DMfit tubing is produced from an advanced grade of low density polyethylene. Its greatest advantage is superior environmental stress cracking resistance (ESCR), greatly exceeding that of ordinary polyethylene tubing as measured by ASTM D-1693 (IGEPAL) tests. Environmental stresses that can shorten the service life of tubing include chemical exposure, aging connections with barb-type fittings, or high vibration loads with connections to compression
fittings. Our tubing is compliant to ANSI/NSF-51, 61, WRAS and FDA requirements for food contact applications.