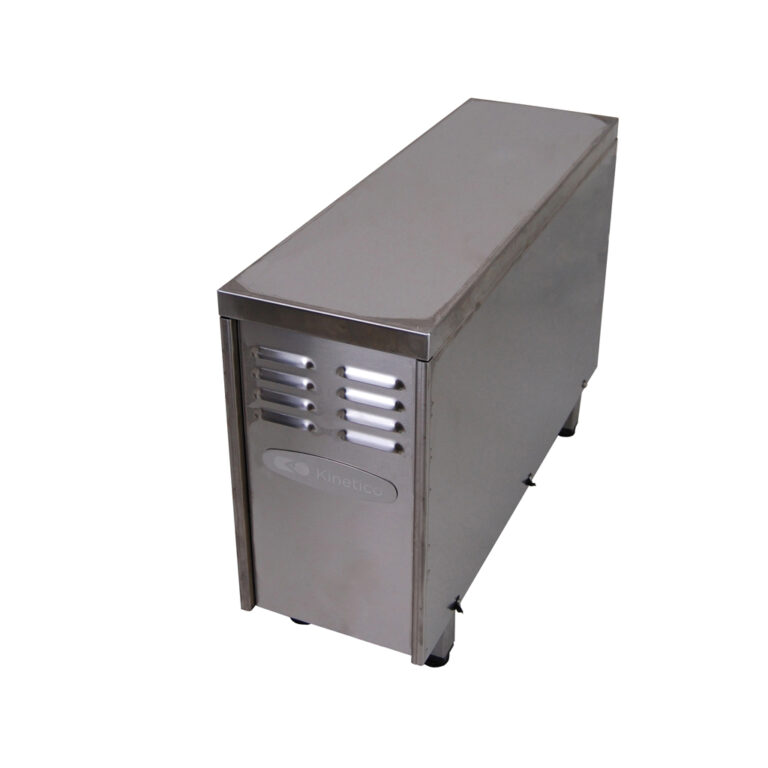 The RO 401 is a compact Reverse Osmosis system ideal for many applications.
High flow rate. Compact size and easy maintenance.
Compact Design. Small and compact, the system is designed to take up as little space as possible.
Fits Under Kitchen Cabinet. Designed to fit under most kitchen cabinets, the compact system can easily integrate into any kitchen layout.
Quick Connect/Easy Install. Easy to connect and install with no timers or complicated mechanisms to set.
Reverse Osmosis. Uses a semi-permeable membrane that only water can pass through.
Easy Maintenance. The system is easy to maintain and does not require excessive maintenance after installation.
Durable Design. Designed and built to withstand moist, dusty and dirty conditions.
Dimensions (w x d x h): 310 x 180 x 583 mm
Capacity, v/15°C, max. 1000 PPM: 160 liters/h
Recovery: 40 – 60 %.
Rejection: >95 %.
Water Quality: <20 S/cm
Reservoir: –
Electrical Connection (Volt/Hz/Amp): 230 volt
Power Consumption: 0.6 kW
Water Inlet: 1 – 7 bar flow pressure