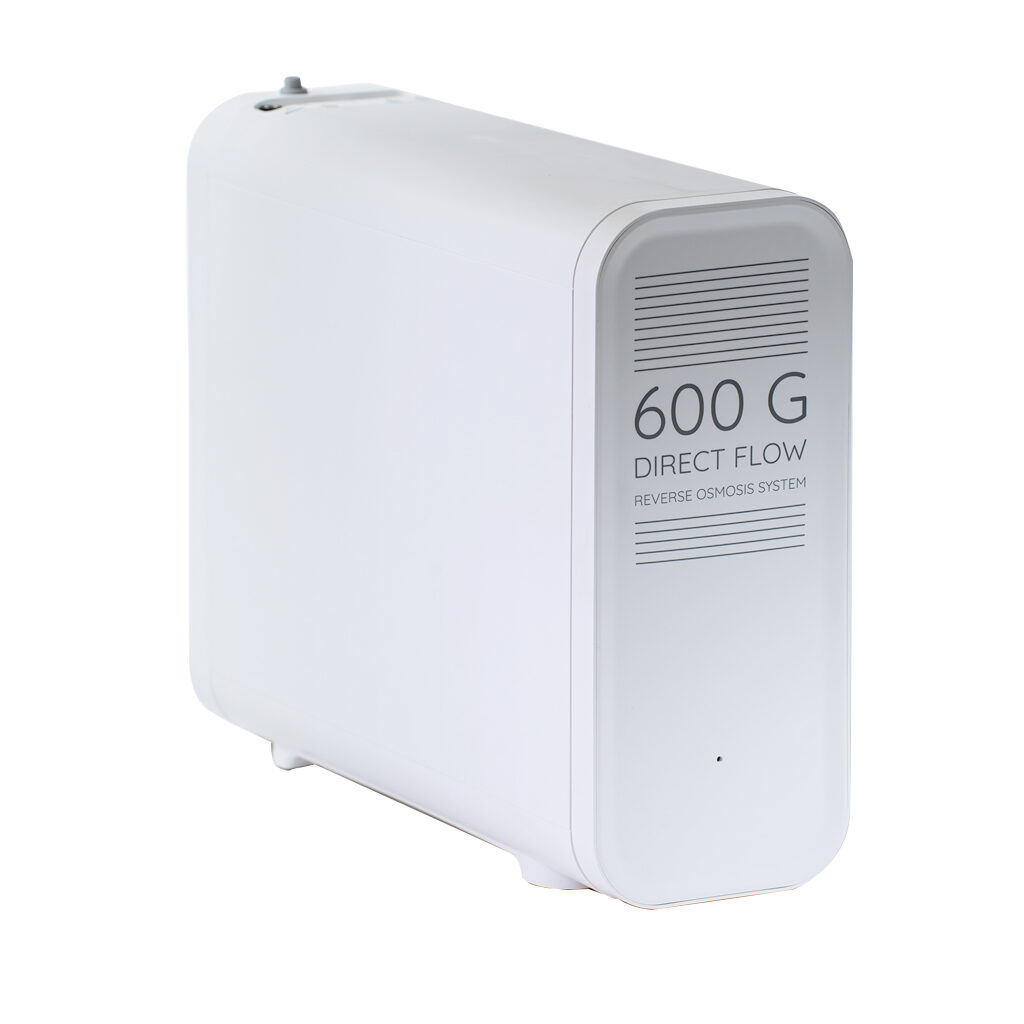 Direct Flow Reverse osmosis
Without water tank. Low cost of maintenance. Long life of filters and membrane. Great design and versatility. It removes 99.9% of heavy metals, chlorine,
bacteria, organic elements, etc. Advanced direct flow RO system. Unlimited instantly water . Without accumulation tank. Electronic faucet. Quality water and filter lifespan warnings. Ultracompact RO and suitable for any place.
With an easy twist and without moving the machine from its position, take out the filter and replace it with the new one and your RO will work again at 100% capacity.
Multifiltration capacity increases the efficiency of the system. Incorporate program. Avoid blockage in the membrane and extend its life span. AIt assures good water quality and better taste
We offer you a complete customization service for your RO systems, water softeners, water dispenser, taps, etc. All the elements of your equipment (front or side covers, packaging or user manual) with your brand and corporate colors.
We also offer you the possibility of requesting a physical sample before receiving the final order. Take advantage and make your water treatment equipment 100% unique.
Dimensions: 385 mm x 160 mm x 465 mm.
Weight: 16 kg.
Flow: 1.65lpm
Inlet TDS (max.) : 1500 ppm
Temperature (max. – min.): 38 ºC – 5 ºC
Membrane: 600 GPD
Pressure (max. – min.): 4 bar – 1 bar (400kPa – 100kPa)
Faucet: Faucet smart
Pump: Booster
Power Supply: 24 Vdc / 95 Vdc
External adapter: 110 – 240V . 50/60Hz 24 W
910425. Combined pre-filter pp 5 µm+charcoal GAC.
910426. Membrane RO 600 GPD.