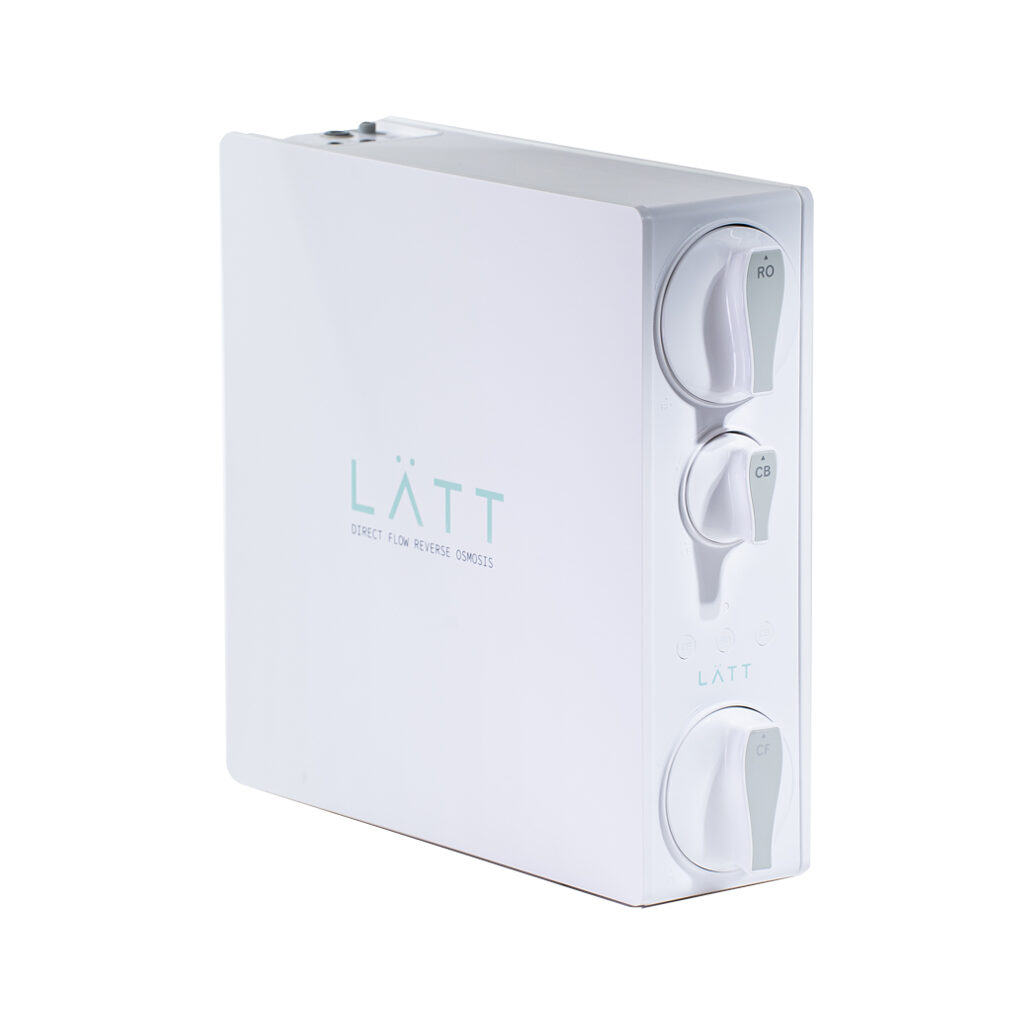 Direct Flow Reverse osmosis
RO LÄTT is the latest and most modern reverse osmosis equipment. Its careful design and its versatility are thought to adapt to any house. Ultracompact RO and suitable for any place.
RO LÄTT combines a great capacity to produce pure water with a minimum amount of rejected water. This results in high water savings and a more sustainable performance.
We offer you a complete customization service for your RO systems, water softeners, water dispenser, taps, etc. All the elements of your equipment (front or side covers, packaging or user manual) with your brand and corporate colors.
We also offer you the possibility of requesting a physical sample before receiving the final order. Take advantage and make your water treatment equipment 100% unique.
The value of sustainability
Unlike other reverse osmosis systems, RO LÄTT does not have a water tank. You can enjoy healthy water according to your needs. The purified water will come out from the Lätt smart tap uninterruptedly in quantity and quality. In this way, no waste is generated and no plastic is used to pollute the planet.
Pure water for washing vegetables and fruits. Recently purified water for cooking and to enhance the flavors of the infusions and coffee and to maintain the crystal clear transparency of the ice cubes. Pure water to accompany your meals. Explore new dimensions in your kitchen with RO LÄTT.
Dimensions: 414 mm x 130 mm x 414 mm.
Weight: 12 kg.
Maximum Flow: 1.8 lpm
Inlet TDS (max.) : 1500 ppm
Temperature (max. – min.): 38 ºC – 5 ºC
Membrane: 600 GPD
Pressure (max. – min.): 4 bar – 1 bar (400kPa – 100kPa)
Faucet: Faucet smart
Pump: Booster
Power Supply: 24 Vdc / 36 Vdc
External adapter: 230VAC 50/60 Hz
910131. Post Carbon.
910130. Combined filter.
910132. Reverse osmosis membrane.