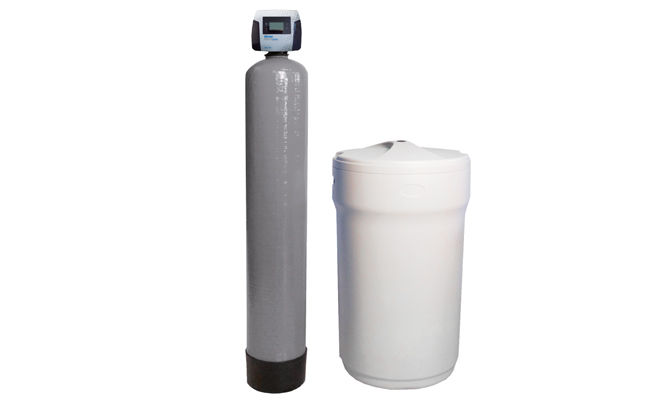 WS530UF upflow high efficiency softeners
This system is composed by a Greentank GRP vessel with top and bottom distributors and a brine tank made in polyethylene with capacity for many regenerations. Brine tanks equipped with brine grid and safety brine valve.
Countercurrent regenerations. Low water and salt consumption. Optimum quality of treated water.
Technical Specifications:
WS470HE up-flow valve. Made of heavy-duty Noryl and controlled by a horizontal piston. 1" threaded male connection.
Watermark series timer: simple and friendly programming.
Multilingual display: English, French, Spanish and German.
Multiple regenerations configurations are available. Systems are supplied completely preprogrammed from factory, but it allows modifying all the internal parameters.
Systems are supplied with high capacity food grade GreenResin ion exchange resin (25 liters/bag).
Silex distributing base with different grain sizes.
Min. pressure: 2 kg/cm2.- Max. pressure: 6 kg/cm2.
Min. temperature: 4 ºC.-Max. temperature: 40 ºC.
Power supply 220 V – 12 V (transformer included).